To View and/or Save the Full-Size Versions
1. Left click the thumbnail to load the full-size picture and save it.
2. Right click the thumbnail and save target as to save the full-size.
Hi Res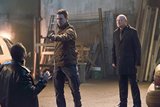 Back to Arrow Season 2
All photos are (C) Warner Brothers and The CW Network.